TOP CHILL MUSIC: THE 10 BEST SONGS FOR THE WEEKEND
Photo by Jack Kelly
Hi, everybody. How are you? It's been a very depressing week, so if your response is "not great," that's honestly okay. There are a lot of emotions going around at the moment, and most of us are still processing the news coming out of the Supreme Court. While it's important to stand up and raise our voices, we must be gentle with ourselves over the next few days, weeks, and months. We're highly likely in this for the long haul, and the last thing we need to do is to burn ourselves out before the fight has even begun. On that note, remember to take care this Friday with the latest edition of We Are: The Guard's Best Chill Songs, featuring Kevin Holliday, Verdiblume, Manana, and more.
-
KEVIN HOLLIDAY – OUT OF ME
New York City's Kevin Holliday is encapsulating the dreamy ache of a long-distance relationship on his brand new single, "Out of Me." "It was one of the most challenging and rewarding experiences I've ever had," Kevin explains in a press release. "We got so close, but all of our conversations were over FaceTime. It was hard to decipher where reality started and ended." With Kevin's ethereal vocals intertwining with a futuristic funk-pop production, "Out of Me" is an otherworldly reverie full of longing.
VERDIBLUME – LOOK YOU IN THE EYE
Introducing Verdiblume, the Los Angeles two-piece making their gorgeous debut with "Look You in the Eye." Written and produced by Verdiblume's Ellery Aschenbrenner and Erick Tanaka, "Look You in the Eye" is a lush, creaking acoustic ballad that reflects on how the memories of our past define the paths of our future. "Like the rolling snow/Fleeting hillside/You're the crystalline/You're the past scars," sings Verdiblume, before a neon electronic swirl rises up from the organic folk surrounds. Stunning stuff.
MANANA – PULCHRITUDINOUS
Having scooped a GRAMMY Award for his contribution toward Burna Boy's critically applauded Twice as Tall, South Africa's Ndumiso Manana is returning the focus to his solo music with "Pulchritudinous." Featured on his recent EP, But could the moments in between, "Pulchritudinous" is a chiming piece of R&B that hears Manana centering his heavenly voice. With Frank Ocean-esque vocal stacks swirling like angel wings over echoing riffs, "Pulchritudinous" is a declaration of devotion that borders on the sacred.
CHARLIE HOUSTON – COMFORTABLE
She recently made her breakthrough on ODESZA's "Wide Awake," and this Friday, Charlie Houston is once again reminding us why the Canadian is one of the coolest chicks in the game on "Comfortable." According to Charlie, "Comfortable" is about her "anxiety toward the idea of dying," not that you'd guess listening to this languid loosie. With her husky voice effortlessly lurching against chunky riffs, "Comfortable" is a drowsy dose of bedroom-pop that chugs forward with Charlie's authentic signature.
EYEDRESS & HOMESHAKE – SPAGHETTI
He recently announced FULL TIME LOVER – a 28-song set featuring Chad Hugo, The Drums, Nosaj Thing, and lots more – and today, Eyedress is sharing "SPAGHETTI." A collaboration with HOMESHAKE – the solo endeavor of Mac DeMarco's former guitarist, Peter Sagar – "SPAGHETTI" is a surreal psychedelic dream about – correct – pasta. "Baby girl, I need you/To make me spaghetti for the rest of my life," sings Eyedress in the opening verse – his voice levitating several inches above the goopy, viscous guitars.
GOLDEN VESSEL (FEAT. FELIVAND) – SO FAR
We've already heard "eee," "pockets full of rocks," and "spinning," and today, the countdown to Australia producer Golden Vessel's everythingeverydayeverything resumes with "so far." A duet with FELIVAND, "so far" is a tranquil reverie that Maxwell Byrne wrote on a friend's farm. "To me the song feels like a big slow down and taking a breath," adds Maxwell of the cut – the aural equivalent of sinking into a never-ending foam mattress. "It's about trying to connect more with yourself and be present."
AVERY LYNCH – I'M SORRY IF I HURT U SOMETIMES
It's easy to write a song about getting hurt, but what about when you're the one hurting someone else? Avery Lynch explores this on her steeply brave latest single, "i'm sorry if i hurt u sometimes." The follow-up to "Love of My Life," "i'm sorry if i hurt u sometimes" finds Avery apologizing for betraying another person, with her delicately soft voice coming reinforced with an honesty rarely heard in pop music: "And I'm sorry if I hurt you sometimes/Crossed the line before the bridge and now it's burning slow." So vulnerable.
PINKPIRATE – DO YOU WANT IT ALL?
There's nothing quite as painful as loving someone with every fiber of your being, only to receive nothing in return, with pinkpirate's Caitlin Brown capturing this deep devastation on their brand new single, "Do You Want It All?" "Do You Want It All?" is "about the feeling of somebody taking all you have and treating you badly but not being able to see that they've done that," reveals pinkpirate in a press release of the cut – a crystalline chamber of emotion that channels Bon Iver circa Blood Bank EP.
DYLAN CONRIQUE – I MISS YOU (SKIN TO SKIN)
A few months on from making her breakthrough with "Birthday Cake," Los Angeles singer-songwriter Dylan Conrique is continuing to take shape as one of the hottest, freshest pop stars on the Internet with the despairing "i miss you (skin to skin)." "I think everyone has kind of gone through it with friendships, with relationships. There's always a moment where we miss that person and you hate that you miss them," says Dylan of the crushing confessional, which rises up from the lost, damaged ruins of a relationship.
KINA & BOYFIFTY – SAY U DON'T LOVE ME ANYMORE
No thoughts. Just feelings.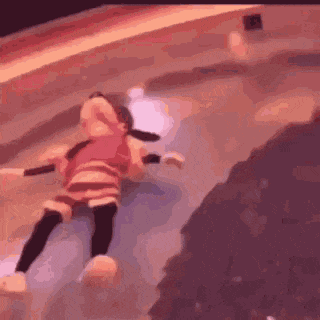 -
Follow We Are: The Guard's Weekly Chart on Spotify for more. xox
Sources:
Goofy GIF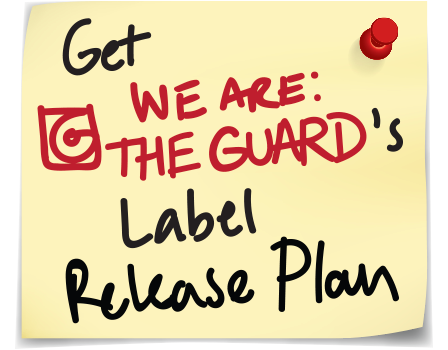 Jess Grant is a frustrated writer hailing from London, England. When she isn't tasked with disentangling her thoughts from her brain and putting them on paper, Jess can generally be found listening to The Beatles, or cooking vegetarian food.