10 TOP CHILL SONGS TO EASE YOU INTO AUGUST
Photo by Dario Valenzuela on Unsplash
It's August on Sunday, which means the end of summer is almost in sight. Rather than dwell on the fact it won't be long until we're once again slurping on Pumpkin Spice Lattes, though, let's enjoy what remains of the warmer days and nights. Pop an extra couple of ice cubes in your glass, then, as it's time to check out the latest edition of We Are: The Guard's Top Chill Songs, featuring NASAYA & MARO, Forester, Kraak & Smaak & Tim Ayre, and seven other favorites!
-
NASAYA & MARO – I SEE IT COMING
NASAYA and MARO continue to build up to the release of PIRILAMPO EP – due out August 20 via Foreign Family Collective – by sharing "I SEE IT COMING." The sequel to "TEMPO" is the kind of song made for summer evenings spent with friends on city rooftops, with glitchy, chopped-up vocals and off-kilter synths coming together in a warm embrace. "'I SEE IT COMING' is one of the most fun songs I've ever written. It's joyful and sunny, with underlayers of some of our musical references, like Supertramp and Bee Gees," says MARO. Enjoy!
FORESTER – SHE SAID
With summer in full swing, We Are: The Guard regulars Forester is providing us with the ultimate soundtrack to weekends spent having fun in the sun on the radiant "She Said." Originally written for a surfing documentary, "She Said" hears Forester heading into a completely different sonic direction than what we're used to, with lucent guitars and driving percussion giving off some serious Drums energy. "It's a song about living in the spur of the moment and enjoying the simple pleasures the world has to offer," reveals Forester. Listen!
KRAAK & SMAAK & TIM AYRE – OVERDRIVE
Are you ready to boogie? I'm hoping the answer is "yes," because Kraak & Smaak's Oscar de Jong, Mark Kneppers, and Wim Plug are bringing the grooves and then some on their latest single "Overdrive." A collaboration with Australia's Tim Ayre, "Overdrive" is a golden slice of disco that arrives just in time for the final few weeks of summer. With Kraak & Smaak's bejeweled synths and syrupy basslines coming guided by Ayre's effortlessly floating vocals, "Overdrive" is a deliciously funky cut that sounds like Tame Impala with a sun tan.
ZES – JUNIPER
San Holo's bitbird never misses! Just a few weeks after dropping "Get Lost" by Mija and SHARKS!, the record label is delivering the goods once again this Friday in the form of the beautifully existential "Juniper" by Zes. According to Zes, "Juniper" is named after the trees in the Bible that protected the angels from the devil's gaze. "The juniper tree was a metaphor for me personally to describe how I'm ready to step out of the shadow of the tree and head out into the sun," adds Zes of the cut, which might be his most halcyonic offering yet.
DJ SEINFELD – THESE THINGS WILL COME
No thoughts. No words. Just vibes.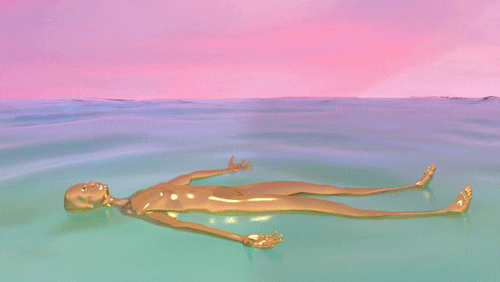 Mirrors is due out September 3rd via Ninja Tune.
LYDIA KENNIE – PACIFIC
It's not every day a song comes along and rips your heart into two, but then again, Lydia Kennie is far from every day. Having completely enraptured us a few months ago with "Middlefield Road," Kennie is back today with another sucker punch to the chest in the form of "Pacific." While the lyrics are very much open to interpretation, they seem to generally focus on Kennie returning to her childhood home after some kind of breakup, with the soft, string-swept production acting as a vessel for the New York City act's quiet sense of grief. 10/10.
CHIIILD – WEIGHTLESS
Fresh off collaborating with We Are: The Guard favorite Jensen McRae on a brand new version of "Gone," Canadian outfit Chiiild is returning to our ears this Friday with "Weightless." Opening to a cinematic sweep of strings, before locking into a more spacey, sensuous groove, "Weightless" genuinely makes you feel like you could defy gravity as Yonatan "xSDTRK'' Ayal sings of loosening up a lover: "Tilt your head back and let me taste it/Timing this good, don't wanna waste it/I'll take the load and leave you weightless."
EMIKA – WONDERFUL LIFE (BLACK COVER)
Having previously covered "Wicked Game" by Chris Isaak, British electronic legend Emika is trying her hand at another 80s classic this Friday in the form of "Wonderful Life" by Black. It goes without saying Emika's version of "Wonderful Life" is almost entirely unrecognizable from the late Colin Vearncombe's luxuriously sophisticated original. Bringing together Ema Jolly's hauntingly frail vocals and a darkened swirl of laser-beam synths, "Wonderful Life" has been completely made over for post-pandemic club life. See you underground.
WINSTON SURFSHIRT (FEAT. RAMIREZ) – ALL OF THE LITTLE THINGS
The summer vibes just keep on coming! Having returned earlier this year with Cover Your Mouth (Live From Lockdown) EP – a collection of covers performed live during quarantine – Winston Surfshirt is back this Friday with a smooth slow-jam in the form of "All of the Little Things." "This represents one of the most beautiful times of my life, waiting for my first child to arrive and watching my high-school sweetheart go through pregnancy," reveals Winson Surfshirt's eponymous frontman of the cut, which oozes with an effortlessly 90s cool.
EMILIA ALI – GIRLS LIKE YOU
Late last year, We Are: The Guard was lucky enough to team up with Emilia Ali to release her pillowy cover of blink-182's "What's My Age Again?" Fast forward half a year or so, and the Berklee College of Music graduate is making her return to our column today with "Girls Like You" from her recent EP of the same name. Written while Emilia was coming to terms with herself and her sexuality, "Girls Like You" is a gauzy lesson in the art of minimalism, with Emilia layering up her breathy vocal wisps as she sings of her love for both boys and girls.
-
Follow We Are: The Guard's Weekly Chart for more summer goodness! xo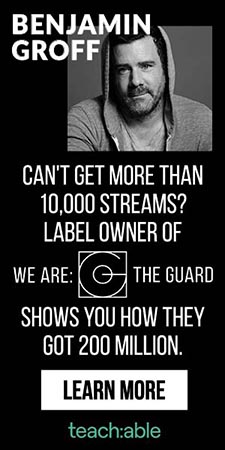 Jess Grant is a frustrated writer hailing from London, England. When she isn't tasked with disentangling her thoughts from her brain and putting them on paper, Jess can generally be found listening to The Beatles, or cooking vegetarian food.