HOLIDAYS ARE COMING: THE 10 TOP INDIE SONGS OF THE WEEK
Photo by Sophia Matinazad
"Holidays are coming!" Before we chug on one too many spiked eggnogs, however, the team and I are happy to be back with another dollop of indie deliciousness to satisfy you through the festive season. While some prefer to focus on End-of-Year lists in December, we're keeping our sights firmly set on new songs, new artists, and new reasons to keep doing what we do in the latest edition of We Are: The Guard's Top Indie Songs. Just don't forget to get in the mood for the celebrations ahead with our Indie Christmas covers compilation after checking out the following tunes from girlpuppy, Barrie, PACKS, and plenty of other favorites!
–
GIRLPUPPY – RIVER (JONI MITCHELL COVER)
Having dropped one of our favorite albums of the year, When I'm Alone, in October, girlpuppy's Becca Harvey is back this Monday with a cover of Joni Mitchell's "River." While the original remains arguably one of the most dearly loved of all of the holiday classics, girlpuppy doesn't sound the slightest bit daunted on this reinterpretation, with John Michael Young's evocative fingerpicked arrangement allowing Becca to bring a haunted, almost phantasmagorical quality to "River." Chilling.
BARRIE – DOESN'T REALLY MATTER
Just a few months on from dropping "Unholy Appetite" and "Nocturne Interlude" – the latter of which saw her crossing over into our Chill bulletin – New York City's Barrie is back with the equally sweet and uncompromising "Doesn't Really Matter." "Won't you take your hand off of my back?/Gonna call the man, gonna call your dad," sings Barrie in the first verse of "Doesn't Really Matter" – a song about unwanted advances that hears her vocal harmonies stacking all of the way to the heavens.
PACKS – ABALONE
Canada's PACKS is encapsulating the overwhelming unrelentingness of existence on "Abalone." "This one is a classic, kooky tour video to accompany a song about feeling cooped up but enticed by life's prospects," says PACKS singer Madeline Link. "It's about knowing that you are destined for big weird pursuits of your own choosing. You just have to work through the deafening cacophony of doubts to get there." A Bleach-esque dirge about keeping on keeping on, "Abalone" is at once weary, tired, and resolute.
ANDY SHAUF – CATCH YOUR EYE
Next year, Canada's Andy Shauf will share Norm – a concept album based around a character of the same name – but before all of that, the 35-year-old is sharing "Catch Your Eye." The follow-up to "Wasted on You" is a sparklingly sleepy ballad with sinister undertones, with Andy channeling the kaleidoscopic balladry of Mac DeMarco's Be the Cowboy through a disconcertingly stalkery lens: "I thought I saw you in the grocery store/I followed you all the way to the door/But you never did turn."
NILÜFER YANYA – MIDNIGHT SUN (REFLECTS) (ACOUSTIC VERSION)
Earlier this year,  Nilüfer Yanya appeared here with Sampha's sputtering, mechanical remix of "midnight sun," and this Monday, the British star is back with another spin on the PAINLESS cut. Lifted from the recent deluxe edition of PAINLESS, "midnight sun (reflects)" hears Nilüfer honing in on the beautiful poignancy of this ode to survival, rebellion, and perseverance, with the 27-year-old's soulful croon in full bloom: "You're my best machine/You're my midnight sun/Always I did it for you."
GABRIELLE SHONK – AFTERTASTE
She recently made her debut on We Are: The Guard with the quietly eviscerating "How We Used To Be," and today, Arts & Crafts signee Gabrielle Shonk is appearing in our Indie column for the first time with "Aftertaste." Written with Mathieu Sénéchal and Gabrielle's father, Peter Shonk, "Aftertaste" finds Gabrielle caught in the regretful, depressive haze of a hangover, with her soulful voice addressing her toxic behaviors head on: "I said I'd only have a few/Once again I'm letting myself down."
JUNIOR VARSITY – FLORIDA
Ever since they erupted onto the scene with "Cold Blood," Junior Varsity has been building a multifaceted sound that takes in everything from folk to punk to hip-hop, with Greg Varteresian and Zach Michel continuing to show their versatility on "Florida." According to Greg, "Florida" was inspired by a dream he had of a family vacation. "I tried to use the song to explore the roots of where that dream world comes from," he adds of the Elliott Smith-esque dose of narrative-driven acoustic fragility.
SOFTCULT – SOMEONE2ME
Canadian duo Softcult makes exceedingly pretty shoegaze with a molten-iron core, with the twin sisters delving deep into the abyss on "Someone2Me." Featured on their forthcoming EP, See You in the Dark, "Someone2Me" hears Softcult confronting the abuse faced by women on a daily basis. "This song is everything I want to say to all the incels out there with an obsessive hatred towards women they feel entitled to but will never have," says Softcult's Mercedes Arn-Horn of the cut, which simmers with rage.
HARRISON LIPTON – SAGITTARIUS
New York City singer-songwriter Harrison Lipton is nursing a case of a fatal attraction on his fiery new single, "Sagittarius." "This track is about knowing full well how bad someone is for you, and that push-pull of being drawn to them like a moth to a flame," notes Harrison. "It's a toxic dynamic – you end up burning in the heat but at the same time, it's what you crave." Featuring Harrison's breathy coo melting into a pool of psychedelic guitars, "Sagittarius" is nothing short of smoldering.
DENM – THE CHRISTMAS SONG
Nothing says "Christmas" quite like Nat King Cole's "The Christmas Song." Just ask California upstart DENM, who's delivering perhaps the coolest garage-pop cover of the holiday classic you've ever heard on this cut from We Are: The Guard's Indie Christmas!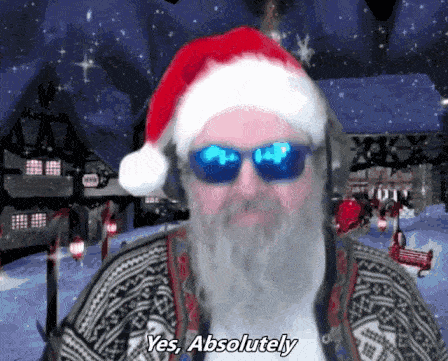 –
Merry Christmas, everybody! xo
Sources:
Christmas GIF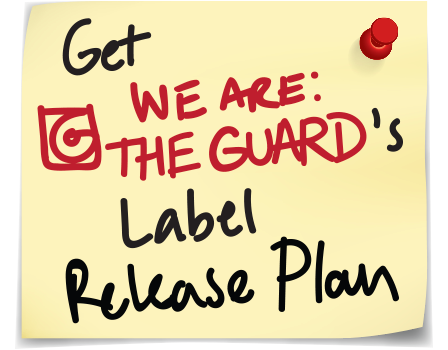 Jess Grant is a frustrated writer hailing from London, England. When she isn't tasked with disentangling her thoughts from her brain and putting them on paper, Jess can generally be found listening to The Beatles, or cooking vegetarian food.