THE 10 BEST INDIE SONGS YOU NEED IN YOUR LIFE THIS WEEK
Photo by Daniel Monteiro on Unsplash
While there are still a few weeks to go until fall, I'm most definitely ready to get my September cheugy on. Bring me all of the Pumpkin Spice Lattes and obnoxiously chunky knitted scarves, already! Before I get ahead of myself, however, it's time for the latest edition of We Are: The Guard's Best Indie Songs. From Magdalena Bay's brand new disco bop, to Phoebe Bridgers covering Metallica, to a grungy lament from Jackie Hayes, this column is nothing if not eclectic!
-
MAGDALENA BAY – SECRETS (YOUR FIRE)
Having returned earlier this year with "Chaeri" – a foreboding club banger song that submerged listeners in a tsunami of strobe lights – Magdalena Bay is back today with "Secrets (Your Fire)." An ode to digital anxiety, "Secrets (Your Fire)" is a smooth, luxurious disco bop dressed in a deeply "Y2K" aesthetic. "It's about a need to keep sharing, to keep giving up more and more of yourself to faceless strangers in the hopes of making friends or fans," says Magdalena Bay. Mercurial World is due out in October.
DEB NEVER & JIM-E STACK – SWEET & SPICE
Los Angeles act Deb Never continues the countdown to the release of her EP Where Have All the Flowers Gone? – due out next month – by sharing the Jim-E Stack duet "Sweet & Spice." The follow-up to the previously featured "Someone Else," "Sorry," and "Disassociate" is another absurdly cool bedroom-pop offering primarily assembled around Deb's quivering, manipulated vocals. With lyrics about being lovesick and loving it, "Sweet & Spice'' is a hallucinatory fever dream for fading summer romantics.
CHARLIE HICKEY – SEEING THINGS (MUNA REMIX)
Following on from the announcement he's signed to Phoebe Bridgers' Saddest Factory, Los Angeles songsmith Charlie Hickey has shared MUNA's revision of "Seeing Things." While the original makes for a devastatingly fluttering ode to that constant, crippling fear that someone you love is going to leave you, MUNA's take on the Count the Stairs EP cut is typically euphoric and exultant, with a clubby pulse underpinning Charlie and Katie Gavin as they become the living embodiment of this Twitter meme.
COURTNEY BARNETT – BEFORE YOU GOTTA GO
She recently returned with "Rae Street," and today, Courtney Barnett is back with "Before You Gotta Go." The latest single to be lifted from Things Take Time, Take Time – due out in November – is spun around a glassy guitar riff and driving bassline, lending the song a sense of forward thrust. Courtney, meanwhile, sounds as leisurely as ever, with the Aussie hitting a note of tender sweetness as she sings: "If something were to happen, my dear/I wouldn't want the last words you hear/To be unkind."
PHOEBE BRIDGERS – NOTHING ELSE MATTERS (METALLICA COVER)
Phoebe Bridgers covering Metallica. Need I say more?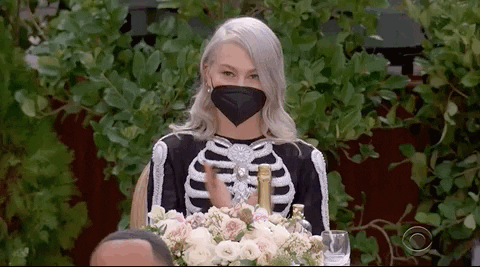 BIG THIEF – LITTLE THINGS
Big Thief is getting ready to go on tour across North America next month, but before all of that, Adrianne Lenker and company are making their return this Monday with "Little Things." Released alongside "Sparrow," "Little Things" is a sprawling free-form jammer that radiates like the first rays of the morning sun. With an ever-evolving groove backing Adrianne as she sings about the tension and release of an early relationship, "Little Things" couldn't serve as a more sublime follow-up to 2019's Two Hands.
CHERRY GLAZERR – SOFT DRINK
Cherry Glazerr once again leaves behind their rockier roots to explore more electronic territory on "Soft Drink." The follow-up to "Rabbit Hole" and "Big Bang" is a moody, synthy ooze of a listen that sounds like it should be soundtracking a prom from outer space. "The song is about yearning for some validation," says lead singer Clementine Creevy of the glittering cut. "Sometimes all you need is company and you're not looking for anything specific, just someone to dance with. It was a lonely year obviously haha."
BINKI – INVISIBLE FENCE
binki continues to blow up the idea of "genre" as we know it on "Invisible Fence." Featured on his recent EP MOTOR FUNCTION – home to previous singles such as "Clay Pigeon'' and "Revolve" – "Invisible Fence" once again hears the New York City act tapping into an array of sounds to deliver something entirely of his own creation. With a rap-like cadence pairing with crunching guitars and glitched-out electronics, "Invisible Fence" is a fireball of energy about a love that leaves you feeling angsty and electric.
JUNIOR MESA – WHAT'S ENOUGH PT.2
Junior Mesa really is the extraterrestrial rock star the world has been waiting for on his brand new EP Cirque du Freak. Case in point: "What's Enough pt.2." Coming after "Listen Close" and "Paranoia Dreams," "What's Enough pt.2" is another interstellar groove that plunges us deep into Junior's theatrical, almost vaudevillian sphere. With lyrics about a love just out of reach coming set off by a funky bassline straight out of Thundercat's playbook, "What's Enough pt.2" is the definition of a cosmic bopper.
JACKIE HAYES – MATERIAL
There's something deeply, relatably world-weary about the music of Jackie Hayes. That isn't to say her music is lacking in direction, however, with the Chicago act bringing her bleary-eyed exhaustion into sharp focus on "material." Written while she was an essential worker at a grocery store during quarantine, "material" is a grungy lament about the daily grind of life. "Yеah, there's always something еlse and it'll never run out," sings Jackie on the cut, which was written and produced alongside Billy Lemos.
-
Follow We Are: The Guard's Weekly Chart on Spotify for more! xo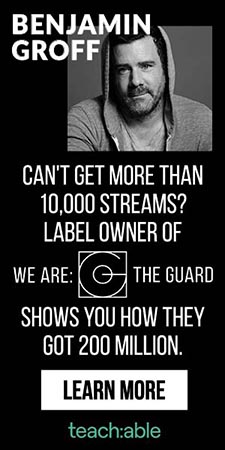 Jess Grant is a frustrated writer hailing from London, England. When she isn't tasked with disentangling her thoughts from her brain and putting them on paper, Jess can generally be found listening to The Beatles, or cooking vegetarian food.