FEATURED FIND: BOYISH, THE DREAM-POP DUO MAKING MUSIC FOR THE AIMLESS AND THE DAZZLING
A couple of weeks ago, my boyfriend and I were driving around the streets of a sodden, abandoned London. It was 2 a.m. and the both of us had nothing better to do – what being a global freaking pandemic and all. As is typical when we embark on one of our destinationless drives, I'd made up a Spotify playlist of tunes to help the small hours softly blur into the city lights. MorMor, Girlpool, and Four Tet were just some of the artists featured that night. It was when we got to the seventh track in the playlist, however, that my boyfriend almost brought the car to a standstill in the middle of the road.
"What was that song?" he asked – car headlamps reflecting in his eyes.
"'Superstar' by Boyish," I replied.
"Play it for me again."
BOYISH - SUPERSTAR
Comprising of India Shore and Claire Altendahl, Boyish is a couple of Boston exports making some of the most alluring, intoxicating indie music this side of The New Millennium (Don't believe me? Just ask my boyfriend – a certified Boyish stan after that fateful night!). The band came together at Berklee College of Music in 2016 when India needed a guitarist for an audition tape and Claire volunteered. The creative synergy was apparent from the off, with the duo going on to release their debut album, Carnation, in 2018. Nominated for Alt-Country Album of the Year at the Independent Music Awards, the seven-song collection made for a perfect entrance into India and Claire's ultra-violet world of heartache and misty-eyed nostalgia – namely "July," a pained purge of a breakup ballad that earned Boyish coverage everywhere from The New Yorker to EARMILK.
BOYISH - JULY
Boyish's success continued in February of last year with the release of their sophomore album Garden Spider. Channeling the queer, psychedelic dreamscape of HBO's Euphoria with a splash of high-school prom longing, the 10-song piece proved to be the ultimate segue into a spring and summer spent locked inside of our childhood bedrooms, reminiscing on our lost youths. Case in point: "FUCK YOU HEATHER." Written about "a breakup with a friend and losing someone you grew up with," it's a hypnotic, captivating swirl of indie-pop that gradually slow-dances you into a fugue state, before shocking you back to life in the final seconds with India Shore's bloodcurdling brilliance.
BOYISH - FUCK YOU HEATHER
As we turn our attention to the coming quarter, Boyish's rise looks set to continue April 16th, with the release of a new single called "Your Best Friend," as well as this May, with the unveiling of an EP We're All Gonna Die, but Here's My Contribution. Featuring the aforementioned "Superstar" and the more recently released "whatshisname," the EP is set to showcase an even further refined rendition of the duo's heady, potent sound. Indeed, when I listen to Boyish, it's increasingly hard for me to seperate them from the drive my boyfriend and I took through the city lights a couple of weeks ago. This, after all, is music for the aimless and dazzling – and in these times of global pandemic, crippling recession, and almost certain climate catastrophe, who among us can't relate to that?
BOYISH - WHATSHISNAME
---
WE ARE: THE GUARD: Hey India and Claire! Thanks so much for chatting with us. As 2021 enters full swing, what's on the horizon for this year in the world of Boyish?
BOYISH: We are releasing a four song EP in May called We're All Gonna Die, But Here's My Contribution. We hope to be playing shows come this summer and writing some more music!
WE ARE: THE GUARD: We love "whatshisname!" Can you tell us about the process of writing and recording this song?
BOYISH: We started writing "whatshisname" in June last year about Claire's pandemic landscaping job. India came to Minneapolis in July and we started piecing it all together, and had a lot of fun sampling different sounds from around Claire's house, like a paper bag, a kids Casio piano. We recorded the guitars and vocals in Claire's bedroom. We really tried to play around with the production so it felt just as manic and scattered as the song.
WATG: Can you share any stories about creating the music video?
BOYISH: Our friend Eli Edwards directed and edited it. We filmed it the day before a massive 2 day snowstorm blew into New York City so it was freezing outside. We stuffed our shirts and shoes with hand warmers and you can see in the video as we progressively get colder and colder. We recorded it out at some park in Bushwick thinking that since it was so cold no one would be there, but one of the best moments of the shoot was after we finished a take against some brick wall we turned around and there were six kids just watching us with the most disgusted looks on their faces.
WATG: How did you two meet?
BOYISH: We met at college our Freshman year when India was auditioning for a songwriting showcase and needed a guitar player.
WATG: Can you walk us through the journey of creating music together?
BOYISH: We usually start songs separately, and then when either of us get stuck we bring it to the other person. We're usually always on the same page surprisingly and visions for a song end up lining up. We also tend to start with just a bad logic drum track and play along to it until something comes out.
WATG: What are you listening to right now?
BOYISH: Always listening to Phoebe Bridgers. Also love Spill Tab, Wallice, Ella Jane, everything they do is so cool. Arlo Parks' last album was amazing. And also the Twilight Saga Complete Soundtrack.
WATG: Do you have a secret talent or hobby that people might not know about?
CLAIRE: I am not a great driver, but I have a hidden ability of being able to operate a lot of different vehicles. I have driven forklifts and bobcat skid loaders for work, and I love driving boats and jet skis, and one day would love to drive an RV.
INDIA: I am super strong.
---
Boyish's music is available on all streaming platforms.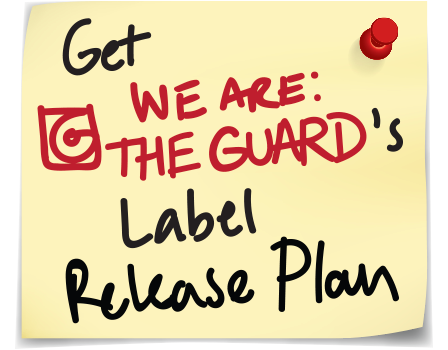 Jess Grant is a frustrated writer hailing from London, England. When she isn't tasked with disentangling her thoughts from her brain and putting them on paper, Jess can generally be found listening to The Beatles, or cooking vegetarian food.
Boyish
Hometown
Claire: Eagan, MN | India: Brooklyn, NY
Birthday / Sign
Claire: July 24, Leo | India: March 23rd, Aries
Pets
Claire: Golden Retriever named Leo | India: Max
Pronoun
Claire: They/Them | India: she/they
Favorite Movie/Show
India: Moonstruck
Favorite Book
Claire: Gideon the Ninth by Tamsyn Muir | India: Conversation with Friends by Sally Rooney
Instruments played
Claire: Guitar, Bass, Saxophone, Piano, Lapsteel
Favorite song you've written
Claire: whatshisname | India: Superstar
Favorite song by another artist
Claire: Swingin Party by the Replacements | India: PISTOLWHIP by Spill Tab
Life changing album
Claire: Lorde-Melodrama | India: Four-One Direction
Favorite City
Claire: Minneapolis MN | India: London
Hidden Talent
Claire: Certified Forklift Operator | India: Armwrestling
Hobby / Passion
Claire: Driving boats | India: painting
Drink of choice
Claire: Hi-C Orange Lavaburst, only from McDonald's | India: Iced Vanilla Latte with oatmilk
Favorite Animal
Claire: Golden Retrievers | India: Horse
Favorite Food
Claire: Nacho Cheese Doritos | India: Cucumber
Dream Collaboration
Claire: Girl in Red | India: Phoebe Bridgers
Favorite Condiment
Claire: Honey Mustard
What's in your fridge
India: oatmilk, cucumbers, tomatoes, hershey's chocolate syrup
Celebrity Crush
India: Phoebe Bridgers
WE ARE: THE GUARD LATEST RELEASES
Leon Else