FEATURED FIND: CURL UP WITH THE SOOTHING AUTUMNAL SOUNDS OF HALEY JOELLE
Haley Joelle's TikTok bio reads as follows: "Writing songs and wearing sweaters." It's an appropriately cozy introduction to a rising singer-songwriter whose music wraps around you like a handcrafted crochet blanket on a bitterly, bitterly chill day. On that note, as fall descends upon the Northern Hemisphere – yes, even here, in We Are: The Guard's perpetually sunny hometown of Los Angeles – curl up with a cup of hot cocoa and enjoy the soothing autumnal sounds of Haley Joelle.
Born in Long Island, NY, Haley Joelle started taking classical piano lessons when she was five years old. As she grew older, Haley began pursuing music at every opportunity, with the then-teenager eventually connecting with UK producer Richard Harris.
At the age of 19, Haley Joelle relocated to LA and – like so many aspiring artists in the digital era – began posting tiny snippets of her original music to TikTok. While she had some success, it wasn't until February that she officially blew up on the social platform with a song called "Emergency Contact." Inspired by an episode of The Bachelor, the shattering breakup ballad was an overnight sensation on the video app, even catching the attention of the most eligible Matt James.
can we get @mattjames9191 to see this?! @bachelornationabc ##thebachelor ##bachelormonday ##fyp ##songwriter ##songwritersoftiktok ##fy ##originalsong
Since releasing "Emergency Contact," Haley Joelle has continued to offer up quietly comforting ballads that perfectly sync with the leaves turning a fiery, golden hue around us. From "Molly" – a song about her unconventional upbringing and how it made her who she is today – to "The Boy From Class" – a song about a local teenager who tragically committed suicide – Haley taps into that fundamental human need for storytelling and renders it through thoughtful folky chronicles.
It's been an extraordinary few months, but Haley Joelle is showing no signs of slowing down this fall, with the 22-year-old recently returning with "All Your Friends." Written about the pain of seeing a former lover move on with someone who's everything you're not, it's a string-laden confessional that – along with Haley's other offerings – feels so real it's like you can touch it. As the cold, lonely nights of autumn start to set in, We Are: The Guard can't help but appreciate the contact.
We caught up with Haley a few days before the release to chat about writing, inspiration, and more.
WE ARE: THE GUARD: Hey Haley! Thanks so much for taking the time to chat with us. Congrats on the release of your new EP Sideways Heart. You mentioned that the song "Sideways Heart" is one of the most personal things you've released. Can you tell us more about the song and how it feels to share that vulnerable side of yourself?'
HALEY JOELLE: Hi! Thank you for having me!! Yeah I'm really excited and nervous about "Sideways Heart" for that reason. It's actually the most recent song I wrote on this whole project- I wrote it in March 2021 when I was in Nashville. It's really just about my life, and this sideways heart birthmark I've always had. It's hard admitting that I've always been a perfectionist and someone who plays it safe, because at the end of the day I just want people to think I'm cool. But that's just 100% authentically my personality, and only recently I've come to realize it's okay to not always be perfect and to show that vulnerability to other people. I was born with a sideways heart, and I used to be insecure about that. But there's nothing I can do to make it not be sideways, and that's okay because it's still beautiful. And in the second verse I go into the reasons behind why I think this has always been who I am.
WATG: Can you tell us about the process of writing and recording the EP?
HJ: Writing and recording this EP was super interesting, because the first song I started working on for the EP was "All Your Friends," and that was two years ago already. I wrote that one by myself and knew I wanted to release it, so it kinda became the sound/direction for the other songs in a sense. For that one, we wound up using some old vocals and some newer ones that I did more recently that I recorded myself. I wrote "Goodwill" soon after, but I sat on the demo for a long time. People on TikTok loved that one, and it really grew on me, so I re-did all the vocals and did the vocal arrangement on that one and everything right before we sent it to mix. The next one I wrote was "Molly," and believe it or not, that was over Zoom in 2020 with Jonny Shorr. I hated it at first which is so funny to me now, because I love it so much. I re-recorded all those vocals when I was in Nashville in March. I wrote "The Boy From Class" in January 2021 with Jonny too, and then "Sideways Heart" with Jonny in Nashville, and I recorded and arranged the background vocals for that one just a few weeks ago. Jonny produced every song, and Adam Yaron co-produced "Goodwill."
WATG: How did you get your start in music?
HJ: My parents aren't in music, so I don't really know why I gravitated towards it. But I've been singing for as long as I can remember, and started taking piano lessons at age 5. I also grew up dancing, so I was always around music. I started taking voice lessons at age 7 and writing songs at age 8- although they were pretty bad. My dad would try to help me write them since I didn't have much of a vocabulary, but they were all made up stories. I wound up quitting piano around age 12 because I never practiced, but in middle school I started writing more and more, and I wrote songs regularly in high school when I started to have my own stories to write about. When I was 16, my voice coach at the time suggested a songwriting conference I should go to in LA, so I went and it was eye-opening in the best way. I wound up going to another songwriting festival in Hawaii that year, and met my first co-writer there who lived in LA. We started co-writing together, and I feel like the rest is history.
WATG: Who inspires you musically?
HJ: This answer is ever-changing I feel like, but the first song I ever recorded in a studio was actually "Imagine" by John Lennon, so I feel like he'll always inspire me musically. I grew up listening to Adele and Taylor Swift, and the past couple years I've been listening to a lot of Ariana, Sasha Sloan, JP Saxe, Billie Marten, Maisie Peters, Alec Benjamin, Elina, etc. So many people inspire me!!
WATG: Who inspires you in life?
HJ: My parents. I'm an only child, so they really are my best friends, and I'm so thankful to have parents that are so supportive and have listened to every single song I've written along the way. They pour their hearts into helping me be a better human and I'm so grateful.
WATG: What's something that you know now that you wish you could tell your younger self (Both as a musician and in general)?
HJ: Stop trying to listen to things because everyone else thinks it's cool!!! Listen to what you like to listen to, trust your gut, and write the songs you want to write for yourself, not anyone else.
WATG: Do you have any hobbies or talents outside of music that people might not guess?
HJ: I can actually do the worm believe it or not. Also headstands. But in all seriousness, I think if I wasn't in music I would actually be some sort of fitness trainer or teacher. My parents met in a gym so they've always been pretty active, and I just followed suit. I'm trying to beat my dad's plank holding record, will let you know how that goes lol
WATG: What's on your fall/winter playlist right now?
HJ: "La Lune" by Billie Marten, literally my favorite song right now. "Places We Won't Walk" by Bruno Major, "Always" by Ashe, and "Molly" by Jordy Searcy to name a few.
WATG: To end with a fun one, if you could have dinner with any 3 people dead or alive, who would you pick?
HJ: Why is this such a hard question? Maybe Harry Styles, Emma Chamberlain, and Pete Davidson. I feel like that'd be a funny dinner.
Haley Joelle's Sideways Heart EP is out today and can be streamed on all platforms.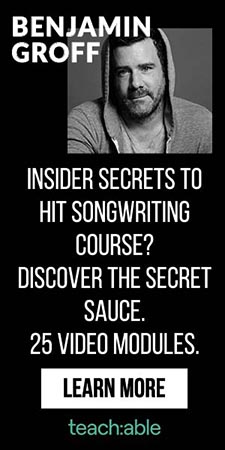 Jess Grant is a frustrated writer hailing from London, England. When she isn't tasked with disentangling her thoughts from her brain and putting them on paper, Jess can generally be found listening to The Beatles, or cooking vegetarian food.
Haley Joelle
Hometown
Portland, Oregon
Birthday / Sign
October 5th / Libra
Favorite Movie/Show
The Bachelor or The Bachelorette
Favorite Book
The Universe Has Your Back
Inspirations
Everything that happens in my life that affects me emotionally
Favorite song you've written
it's not out yet!!
Favorite song by another artist
Jersey On The Wall by Tenille Townes
Hobby / Passion
Journaling, meditating, mindfulness in general
Dream Collaboration
Ariana (I'm her biggest fan 4ever)
Genre
Pop singer-songwriter
WE ARE: THE GUARD LATEST RELEASES
Leon Else