NEW INDIE MUSIC: THE 10 BEST SONGS OF THE WEEK
Photo by Maddy Rotman
It's Easter on Sunday, but before we celebrate by watching the Coachella live stream and ignoring our parents, it's time for the latest edition of We Are: The Guard's New Indie Music! While I can't guarantee any of these songs will be half as entertaining as Danny Elfman performing The Nightmare Before Christmas to a crowd of dehydrated hipsters, I'm nevertheless confident you'll find something to enjoy ahead of your Easter lamb. Check out the following tracks from Maggie Rogers, McCall, Fousheé, and others!
-
MAGGIE ROGERS – THAT'S WHERE I AM
It's been six years since she reduced Pharrell Williams to tears with "Alaska" while attending New York University, and today, Maggie Rogers is finally transforming into the legend we always knew she could be on "That's Where I Am." The first single to be lifted from her imminent album, Surrender, "That's Where I Am" is a joyously euphoric embrace of love. Featuring Maggie digging deep into her powerhouse tendencies atop a cranked-up wall of distortion, "That's Where I Am" is Jagged Little Pill-level iconic.
P.S. Me watching this video: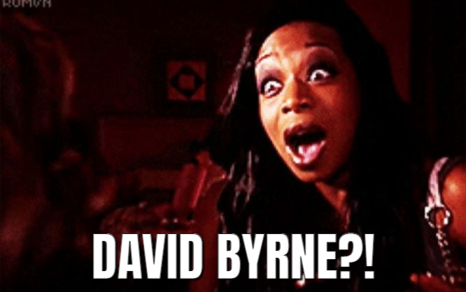 MCCALL – WHAT THEN
Earlier this year, McCall made her return with "Famous," a song she wrote after a friend got famous and cut her off overnight, and today, the Los Angeles auteur is once again immersing us in her maximalist emotionality on "What Then." Produced by Bobby Rethwish, "What Then" hears McCall continuing to deliver deconstructed pop art, with janky riffs and sputtering beats backing her as she sings of an addiction to negativity: "What if you were okay?/Are you afraid of the space that creates for you?"
FOUSHEÉ – DOUBLE STANDARD
She recently teamed up with New York City's King Princess on the pointed "Little Bother," but today, TikTok sensation Fousheé is returning the focus to her own music with "double standard." Coming after 2021's time machine, "double standard" is an effortlessly cool condemnation of stale, rigid gender roles in relationships that hears Fousheé's vocals floating like spring pollen against softly rolling drums: "Boys don't play by the same rules that the girls do/F*ck the rules, rules, you could learn a thing or two."
WALLICE – 90S AMERICAN SUPERSTAR
The dream of the nineties is alive not only in Portland, but also in Wallice's fuzzy latest single, "90s American Superstar." Opening to a verse that references several nineties cinema classics, including Dude, Where's My Car? and 10 Things I Hate About You, "90s American Superstar" sets a playful tone from the off. Hailed as a sequel of sorts to "Hey Michael," "90s American Superstar" only continues to double down on its tongue-in-cheek nostalgic vibe, with Wallice making for quite the nineties grunge queen.
EMPRESS OF – SAVE ME
Empress Of has spent the last few months featuring on other people's music, but today, the Los Angeles star is back in album mode with the thrilling "Save Me." Described by Lorely Rodriguez as "one of the sexiest songs I've made," "Save Me" is an exhilarating ode to physical lust and desire, with Empress Of setting pulses racing atop frenetic disco strings. "I've never put live strings on a recording before, it was very emotional. There's a sexual urgency. There's a power play," explains Lorely. Listen.
WET LEG – UR MUM
Isle of Wight's wry indie-rock duo Wet Leg has had it up to here with lowlife f*ckboys on the sixth and final single to be unveiled from their recent self-titled debut album. According to Rhian Teasdale, "Ur Mum" was written in response to a dead-end relationship she found herself trapped in before relocating to London. With small-town despondency intermingling with Wet Leg's hysterically catchy hooks, "Ur Mum" is pure pop mania that culminates with Rhian letting out her "longest and loudest scream."
ETHEL CAIN – STRANGERS
Just a few weeks on from announcing her debut album, Preacher's Daughter, alongside the sizzling lead single, "Gibson Girl," Ethel Cain is back with "Strangers." The closing song on Preacher's Daughter, "Strangers" starts out elegiac and mournful, with Hayden Anhedönia's keening country vocals beckoning us into her world of religious trauma and doomed love affairs. As the song progresses, however, "Strangers" gathers pace and momentum, with a fiery guitar solo breathing life into Ethel like a legend come to life.
SUNFLOWER BEAN – I DON'T HAVE CONTROL SOMETIMES
Following on from the release of "Who Put You up to This?" and "Roll the Dice," Sunflower Bean continues the countdown to Headful of Sugar today with "I Don't Have Control Sometimes. "'I Don't Have Control Sometimes' is admission, acceptance, and almost celebration of the parts of yourself that are impulsive or maybe even insane," notes Julia Cumming. Bringing together shaggy guitars and loose drums, "I Don't Have Control Sometimes" is an unhinged honky-tonk for reckless hearts everywhere.
WILL ORCHARD – SAVIOR
Having made his imprint on the Great American Songbook with 2021's I Reached My Hand Out, Austin folk storyteller Will Orchard is returning today with the gorgeous "Savior." The first single to be unveiled from his incoming EP, Go Home Instead, "Savior" is described by Will as being about "learning to trust yourself and the people you love, more than you trust all the things in the world that make you feel insignificant." As gently warming as the early morning sun, "Savior" is nothing short of a revelation.
YUNG LEAN & FKA TWIGS – BLISS
He may be the King of Cloud Rap, but Yung Lena's Jonatan Håstad is trying his hand at something a little different on the FKA twigs-featuring "Bliss." Lifted from his recent mixtape, Stardust, "Bliss" is a frenetic post-punk chugger that hears Yung Lean rapping about the high life over a sample of synthy deep cut "At Dawn." "The key and the gate, it's a Leanworld/And I'm the kingdom all night, got the key, girl," spits Yung Lean over a charged bassline, before FKA twigs summons her inner Poly Styrene for the chorus.
-
Follow We Are: The Guard on Spotify for more! x
Sources:
Tiffany Pollard Meme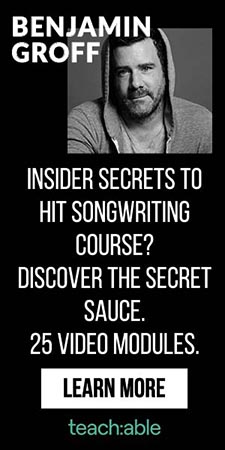 Jess Grant is a frustrated writer hailing from London, England. When she isn't tasked with disentangling her thoughts from her brain and putting them on paper, Jess can generally be found listening to The Beatles, or cooking vegetarian food.