NEW INDIE MUSIC: THE 10 BIGGEST ANTHEMS OF THE WEEK
Photo by Emily Kai Bock
This week in a particularly star-studded edition of We Are: The Guard's New Indie Music!
Arcade Fire!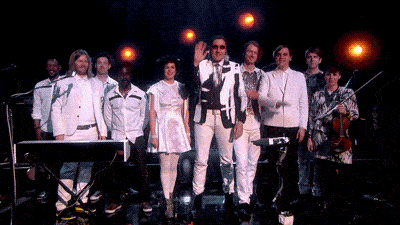 Bon Iver!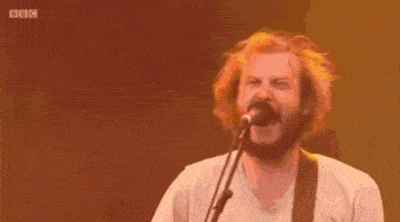 Erm, two-fifths of Radiohead!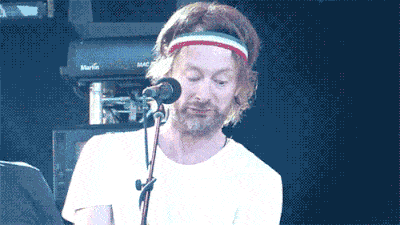 And that's not all!
-
ARCADE FIRE – THE LIGHTNING I, II
Arcade Fire is back, baby. Five years on from the release of the critically panned Everything Now, Canada's Arcade Fire is returning to their earnest indie stomps of old on the gargantuan "The Lightning I, II." The first single to be unveiled from Win Butler, Régine Chassagne, and company's forthcoming sixth album, WE, "The Lightning I, II" is a breathless ode to human perseverance, complete with a festival-primed sing-along chorus: "We can make it if you don't quit on me/I won't quit on you/Don't quit on me."
MUNA – ANYTHING BUT ME
Six months on from sharing the queer-love anthem "Silk Chiffon" – a song that saw the trio teaming up with their record label boss, Phoebe Bridgers – Saddest Factory signees MUNA is back and as brilliant as ever on "Anything but Me." "'Anything but Me' is a song about leaving a partnership simply because it doesn't feel right," says MUNA. Featuring Katie Gavin striving for freedom atop fluttering guitars and big, 80s drums, "Anything but Me" is a glittering transmission straight from the chest.
ETHAN GRUSKA & BON IVER – SO UNIMPORTANT
The last time we heard from Bon Iver's Justin Vernon, he was offering up his contribution to the Don't Look Up soundtrack in the form of "Second Nature." Fast forward a few weeks, and Justin is making his return today on Ethan Gruska's "So Unimportant." According to Ethan, "So Unimportant" was written during lockdown, when both artists began exchanging ideas remotely. A soulful, opulent artifact that appears to take place in the middle of a couple's tiff, "So Unimportant" is an earnest plea for peace.
ETHEL CAIN – GIBSON GIRL
She recently offered up her haunted spin on the Britney Spears ballad "Everytime" for Spotify Singles, but this Monday, Ethel Cain is returning the focus to her original music with "Gibson Girl." Featured on her forthcoming debut album, Preacher's Daughter, "Gibson Girl" is a glistening gothic edifice that rises from the ground like a mausoleum, with Ethel singing about sex amid a churn of distortion and flames: "Baby, if it feels good/Then it can't be bad"/Where I can be immoral/In a stranger's lap."
THE SMILE – SKRTING ON THE SURFACE
We've already heard "You Will Never Work in Television Again" and "The Smoke," and today, The Smile – the new trio consisting of Radiohead's Thom Yorke and Jonny Greenwood and Sons of Kemet's Tom Skinner – is back with "Skrting on the Surface." Originally debuted during an Atoms For Peace show in 2009, "Skrting on the Surface" is a slowly building meditation on the fragility of life and the inevitability of death, with Thom's keening tones rolling like a mist over knotty arpeggios and exhaling horns.
HEALTH & EKKSTACY – STILL BREATHING
From Nine Inch Nails to Poppy, HEALTH has been collaborating with an eclectic, unexpected range of artists of late, with the industrial band continuing down that path with the EKKSTACY-featuring "STILL BREATHING." Lifted from HEALTH's forthcoming sixth album, DISCO4 :: PART II, "STILL BREATHING" acts as a conversation between HEALTH's Jake Duzsik and EKKSTACY, with the former serving as a voice of hope amid the blanket darkness: "Hold on awhile, you're still young/It gets better sometimes."
YOT CLUB – U DONT KNO ME
Spring is finally here, and Yot Club's Ryan Kaiser is providing us with the perfect segue into the new season with the shimmering "u dont kno me." The follow-up to Ryan's recent EP, Santolina, "u dont kno me" hears the Hattiesburg native moving from a chill to a more 80s-tinged sound full of driving beats and guitar-pop nostalgia. "The song is about being stuck in an endless routine and days becoming monotonous," explains Yot Club in a statement, with the cut glimmering with promise and escapism.
YUMI ZOUMA – ASTRAL PROJECTION
New Zealand's Yumi Zouma is a master of dream-pop brilliance, but the four-piece is leaning into the darker crevices of their sound on their latest single, "Astral Projection." Featured on their recent fourth album, Present Tense, "Astral Projection" is a gothic cosmic odyssey about "leaning into bad feelings and the mixed results it brings." With Cure-esque guitars rippling outward like inky undulations beneath Christie Simpson's pure, translucent notes, "Astral Projection" is an ascension anthem.
HOVVDY – EVERYTHING
Ahead of embarking on a tour across the US next month, Austin's Hovvdy has shared the gorgeously verdant "Everything." Written and recorded during the sessions for 2021's True Love, "Everything" is a song about forgiving, accepting, and coming to terms with the limitations in our lives, with Charlie Martin and Will Taylor infusing the folky cut with their signature lush melancholy: "Before the sun leaves/Go outside and dream/About the places that I've heard of/I won't live to see." Stunning, stunning stuff.
MT. JOY – LEMON TREE
Having recently signed to Island, Mt. Joy is opening up a new chapter on the kaleidoscopic "Lemon Tree." Written during the peak of COVID-19, "Lemon Tree" is a song about searching for the light in the darkness and the importance of keeping a positive mindset. "When you lean into positive energy, you're rewarded for generating happiness for those around you. 'Lemon Tree' is about the power of our connection via this force," says Mt. Joy of the cut, with guitars dancing across the page like tie-dye.
-
Follow We Are: The Guard's Weekly Chart on Spotify for more! xo
Sources:
Arcade Fire GIF
Bon Iver GIF
Radiohead GIF
Jess Grant is a frustrated writer hailing from London, England. When she isn't tasked with disentangling her thoughts from her brain and putting them on paper, Jess can generally be found listening to The Beatles, or cooking vegetarian food.